Jussi Syren & Groundbreakers -joulukonsertti klo 18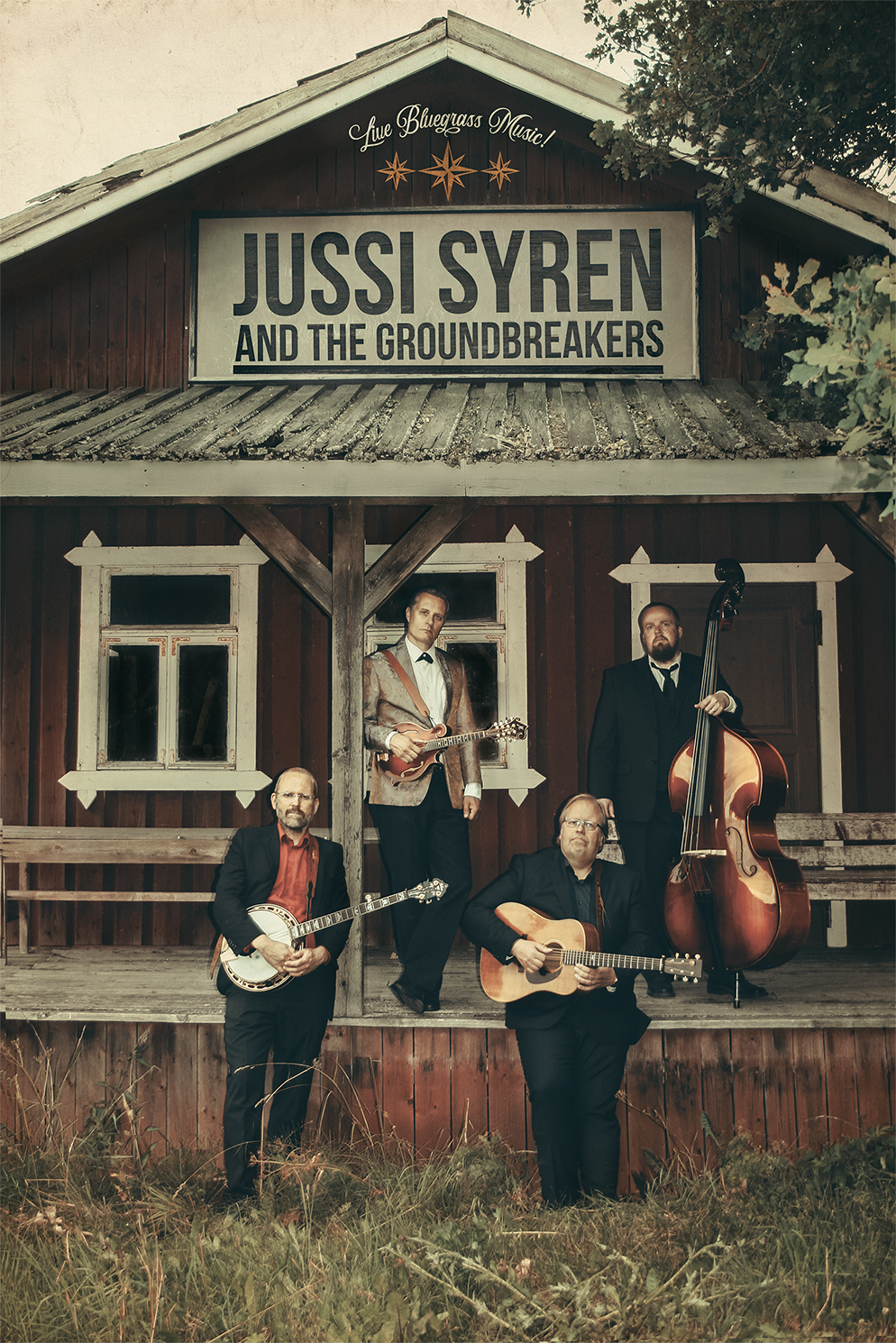 Lohjan Pyhän Laurin kirkko
Suomen eturivin bluegrass-yhtyeitä Jussi Syren & Groundbreakers esittää uutta gospel-tuotantoaan. Vapaa pääsy, ohjelma 5 €.
Jussi Syren And The Groundbreakers on kansainvälisestikin arvostettu bluegrass-yhtye, jonka akustista sointia on kuultu Suomen lisäksi yhdeksässä Yhdysvaltain osavaltiossa ja kuudessa Euroopan maassa. Yhtyeen yhdestoista albumi sai highlight-arvion alan johtavassa aviisissa Bluegrass Unlimited-lehdessä ja viulistivieraana levyllä on tuore Grammy-voittaja Michael Cleveland.
Syksyllä 2021 yhtye lähtee esiintymismatkalle Yhdysvaltoihin World of Bluegrass-tapahtumaan Raleighiin North Carolinaan, joka kerää viikon aikana kymmenien tuhansien yleisön.Samalla bändi tekee kolmen viikon konserttikietue seitsemässä Yhdysvaltain osavaltiossa.
Hengellisyys kuuluu olennaisena osana bluegrass-musiikkiin ja kirkkokonserteissa Groundbreakers keskittyy pelkästään gospel-ohjelmistoon. Omien kappaleiden lisäksi yhtye esittää monipuolisesti eri lähteistä olevaa materiaalia aina Hank Williamsin country-gospelista virsiin asti. Yhteisenä tekijänä bändin omintakeinen menevä soundi ja monipuoliset lauluharmoniat. Sastamalalaisen laulaja-mandolinisti Syrenin lisäksi yhtyeeseen kuuluvat kitaristi J.P.Putkonen, banjisti Tauri Oksala, sekä basisti Tero Mäenpää. Kaikki yhtyeen jäsenet laulavat harmonioita.
---